"The Syrians head for polling centers tomorrow to elect President of the Republic" – Syrian Arab News Agency, 25-05-2021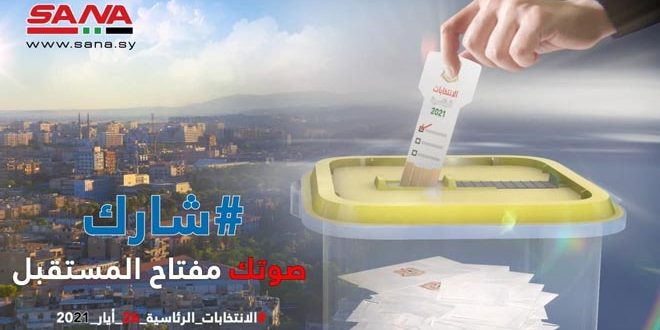 This election, observed by delegations from several other nations, is an expression of the unbowed will of the Syrian people who have for more than decade faced Western terrorism from their Wahhabist, Zionist and NATO oppressors. Having emerged victorious from that never-ending onslaught, they now freely, once again, as is their right as a sovereign nation, choose their own presidential leader.
It is an important moment and one which signally marks the end of the road for any further villainous US regime change attempts.