I am sharing this Guardian article, Vladimir Putin bids for major world role as his forces move into Syria , not because I agree with all that it says but to point out that this news source is still riding the wrong horse in the Ukraine stakes.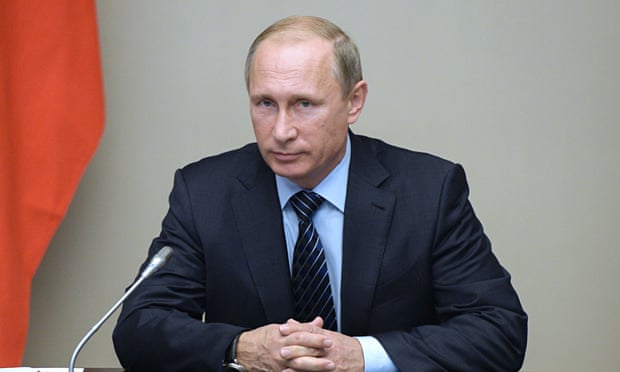 Photograph: ITAR-TASS Photo/Corbis/Alexei Nikolsky
What the article does say correctly, in not so many words, is that Vladimir Putin is a very clever, astute and outstanding world leader.  He is head and shoulders above, in political 'nous' if not in stature, anyone else on the current scene.
Despite that, many in the West including, it seems, The Guardian, still espouse the lie about Russian aggression in Ukraine when it is perfectly obvious that just the opposite is true.  Russia has no interest in Ukraine other than in protecting its own nationals and ethnic groups living within the borders of that country.
The US, the EU and NATO, on the other hand, are quite a different story, which I have gone to great lengths to explain in times and posts past.  I should have no need to go over all of the subterfuge, skulduggery and mayhem that those groups have woven into and around the Ukraine situation again and again.
At every turn of this saga, Putin has made the leaders of these groups look very silly.  I suggest that is why the West is now most recently changing the tune they have jointly been playing around the Syrian situation, molding their new stance to something along the lines set out by Russia and her colleagues, including China.
I look forward to the time when they treat the Ukraine problem in the same way.