Russia celebrates WWII Victory Day with traditional grand military parade in Moscow (FULL VIDEO) – RT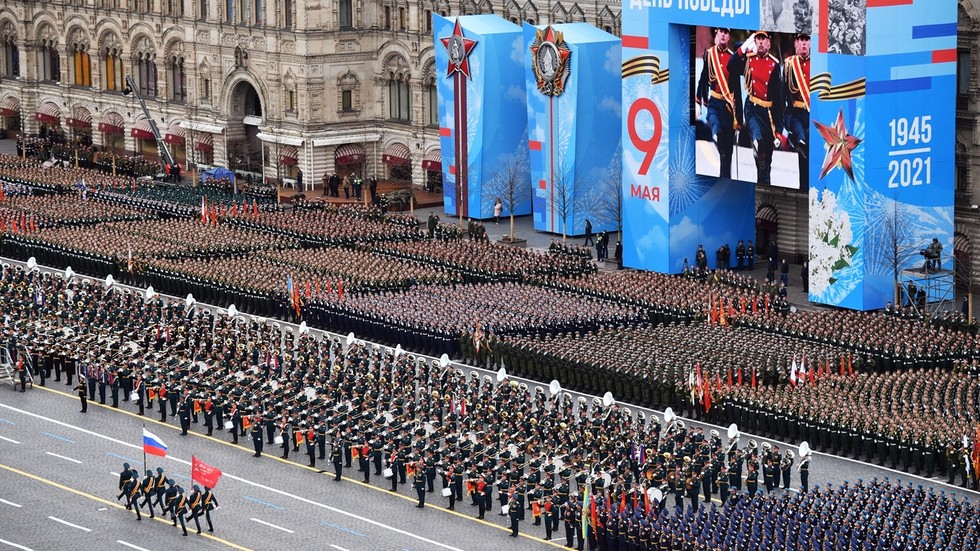 ---
OK, I know this was last weekend, but I am up for a little self-indulgence in sharing this important Russian commemoration celebrating the Soviet victory over the brown scourge of Nazi Germany in World War II, almost single-handedly. And which actually ended on May 9 1945, not the some days earlier weak contemptuous attempts by the Western allies to undeservedly steal more of the glory for that victory than their late intervention merits. It was undoubtedly the Soviet Red Army, acting alone, that destroyed Hitler's forces.  And it was the same Red Army which a few months later, over the course of a few days, drove the Japanese Imperial army out of China and to the point of surrender on threat of a Soviet invasion of Japan.  It was entirely unnecessary and totally barbaric of the US to inflict a nuclear holocaust on that nation.  But that is the US way.  They have always, from inception, been totally barbaric – which is why they get along so well with ISIS and other terrorist groups.
We should never forget that. And we should prevent any attempts to alter the historical record of that period to deny that as being the case.
That being so, I share the opportunity to view almost two hours of great viewing in this RT video. Both exciting and moving, I shed a tear or two at the warmth of the occasion (of the people, not the weather) especially in the after-parade scenes showing the obvious love of the people for their president, duly reciprocated.  Everyone wants to shake his hand and he goes out of his way to greet and listen to them.
I could say much more but I would rather you spent the time watching at least some of the video in the RT post. I will make it easy for you, it is embedded below.  I think the video is made by RT, in which case they have done an excellent job.