OK, I know this article comes from the Iranian news agency FARS, which may for some Westeners not be a source they would normally turn to for information (though I personally find it to be usually well thought out and sourced, and also level-headed – not glammed up or distorted, as Western news tends to be), but read this quote from the piece which describes the origins of the thought…
"The Cambridge University study, published on Sunday, was based on a survey of five million young people across 160 countries between the early 1970s and this year."
Now, I have not seen that CU report, though I have no reason to doubt that it exists (an online link would have been nice*), and the stated result in fact aligns with my own intuitive assessment of the situation.
*Link to report: https://www.cam.ac.uk/system/files/youth_and_satisfac.. thanks to Caren Black of the Titanic Lifeboat Academy – https://titaniclifeboatacademy.org
I would personally attribute the loss of faith or dissatisfaction among young adults today to be because there is actually no real democracy currently, and for many decades in the past, operating anywhere in the world. At best, what we have now is sham democracy. A pale image of what that system should be. In its place is a system controlled by the application of capital to national and global control systems, influencing processes in the best interests of the owners of that capital. The interests of the people are disregarded to a large extent. It should therefore come as no surprise that there is unrest and discontent in the populations of so-called democracies, and especially among the younger end of those populations who must increasingly struggle to find and establish a place for themselves in those systems.
Ok, so I am reporting this. It is a situation that ought to raise great concern. Is there any concern? Well, there is rising unrest, particularly among the so-called Western democracies. Only a fool would fail to see and not acknowledge that. Do I have any solutions? No, I do not. I see this as a general feature of the expected collapse of any complex society that has outgrown its usefulness and utility – and there has never been a societal order anywhere near as complex as the one we live in today.
Something has to change. Something must change. Something will change. But first there has to be a period of breaking down. And that is going to be both difficult and unpleasant to live through. This year of 2020, with its pandemic-led global disruption, I believe marks the true beginning of that breakdown. I fully expected this to happen but I did not expect COVID-19 to so greatly disrupt world trade as it has done, only exacerbating what was an existing and growing problem of social unrest across the globe.
And it is not only social unrest that harbours and nurtures the coming reset. There are the issues of the ravages of an unbalanced climate, the change in the global balance of great powers, and not least the problems associated with accommodating a burgeoning population on a planet that begins to feel overcrowded. On all of these things we have been lied to in the past, mainly at the behest of those same owners of capital who bought out our democracies (and probably most other systems of government), but all of those issues are now clamouring for our attention – and we have no focused attention to donate to them. No combined and determined will to work on the dire portents they present. But then, if we cannot deal with our own internal social issues, how would we ever even begin to work on those overwhelmingly larger ones.
These are interesting and dangerous times we live in.
Please read on, for the full article, reproduced here for your benefit…
"Millennials 'Lose Faith' in Democracy: Study Suggests Less Than Half of Adults Under-35 Are Satisfied with Political System"
FARS News Agency, Published Tue Oct 20, 2020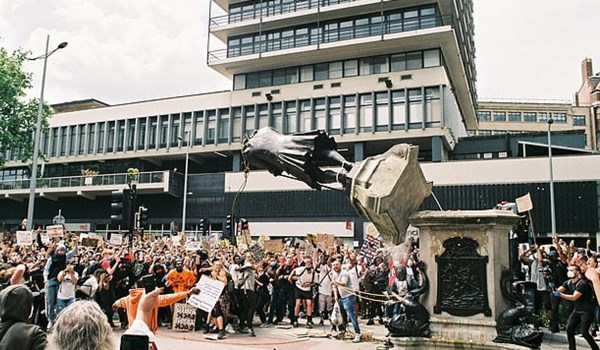 In the 1990s and early 2000s nearly two thirds of under-35s believed in democracy, compared to just 48 percent now, Daily Mail reported.

The Cambridge University study, published on Sunday, was based on a survey of five million young people across 160 countries between the early 1970s and this year.

The university's Dr Roberto Foa said, "This is the first generation in living memory to have a global majority who are dissatisfied with the way democracy works while in their twenties and thirties."

"Higher debt burdens, lower odds of owning a home, greater challenges in starting a family, and reliance upon inherited wealth to succeed are all contributors to youth discontent," he said.

He added, "This democratic disconnect is not a given, but the result of democracies failing to deliver outcomes that matter for young people in recent decades, from jobs and life chances to addressing inequality and climate change."

The years since 2008 have seen economic downturn followed by years of political turmoil after the 2016 Brexit referendum, and then the chaos of the coronavirus pandemic this year.

The experience of the past decade contrasts with that of people who reached the age of 30 in the 1990s or early 2000s.

Those years saw the collapse of communism and the triumph of democracy followed by years of economic boom times.

Then nearly two thirds of the younger generation, 62 percent, believed in democracy. The level of commitment to democracy has now dropped to 48 percent.

Belief in democracy among the young rose from 54 percent in the 1950s to 57 percent among the baby boomers born in the two decades following World War ll, before rising to a peak in the early 2000s.

While climate change remains a political movement rather than a factor in people's living standards and lifestyles, high house prices in Britain have led to historic lows in home ownership and a boomerang generation, with a quarter of people in their twenties and early thirties living with their parents.

Birth rates among young women are at a historic low, with the reasons widely thought to be the difficulties in forming families that have followed the boom in education and careers for women and the decline in marriage and numbers of stable relationships.

The report found that as the young lose trust in democracy, they are increasingly liable to see political opponents as morally flawed.

In Western democracies, it said, 41 percent of those born in the 80s and early 90s think you can tell if a person is good or bad if you know their politics, compared to only 30 percent of voters over the age of 35.