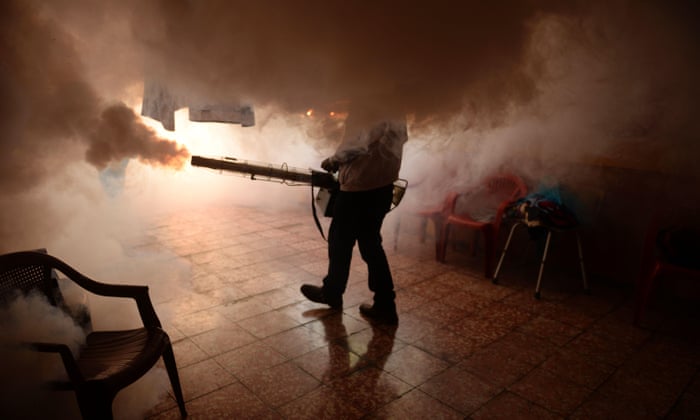 Image credit:  A home in El Salvador being fumigated to prevent the spread of the Zika virus. Photograph: Marvin Recinos/AFP/Getty Images

I have long said, agreeing with others like Bill McKibben in this Guardian article, that the ravaging of our environment and climate which continues unabated (Paris agreement?  Pffft!) after a century or so of profligate abuse, will lead to conditions where the viability of the human species is in question and there is a real danger of us being killed off by a variety of possible catastrophes.  One of those species ending conditions is pandemic outbreaks of bacterial or viral illnesses which we have largely no hope of surviving, and even less hope as our access to resources to combat such outbreaks decreases over time.
Again, that is but one of a number of dangers that we face, but that's another story.