There is a piece here by Andrei Martyanov from his blog today which I think is quite useful when taken together with another from Nightvision on the Saker blog, also today. The links are provided below and, if you care to you can read the whole thing there, but I want to put some things together which I think give a recent, not up to date but a couple of days ago (best we can hope for), view of the Mariupol situation.
"We Bear Heat And Light"(c) – Martyanov blog
'Sitrep: Operation Z' – Nightvision for the Saker blog (same title but newer edition than yesterday)
First, let me make it clear that the city of Mariupol is free, and has been for some time now – life goes on (as another video from British reporter Graham Phillips shows – link below). But the city-within-a-city – the Azovstal (no 'h' as I have previously erroneously written it) Steel Works is still infested by an increasingly small group of Ukrainian and global underground vermin which must be eliminated before the situation can be closed. Such an operation is ongoing, and the combat video I will include here by another British reporter Patrick Lancaster shows relative close-ups of that action in the last few days. But to give that video some context I want to take a map from the Nightvision post of the remaining area we are talking about.
First let me show an overall map of the city of Mariupol to give context to the combat map which follows. You will remember that the port of Mariupol, bottom left, was liberated – along with dozens of foreign cargo vessels held there, more than a week ago now. As large as the steelworks is, bottom centre, it is dwarfed by the city itself, which appears to be split into three separate urban areas and is obviously a hub-point for transport.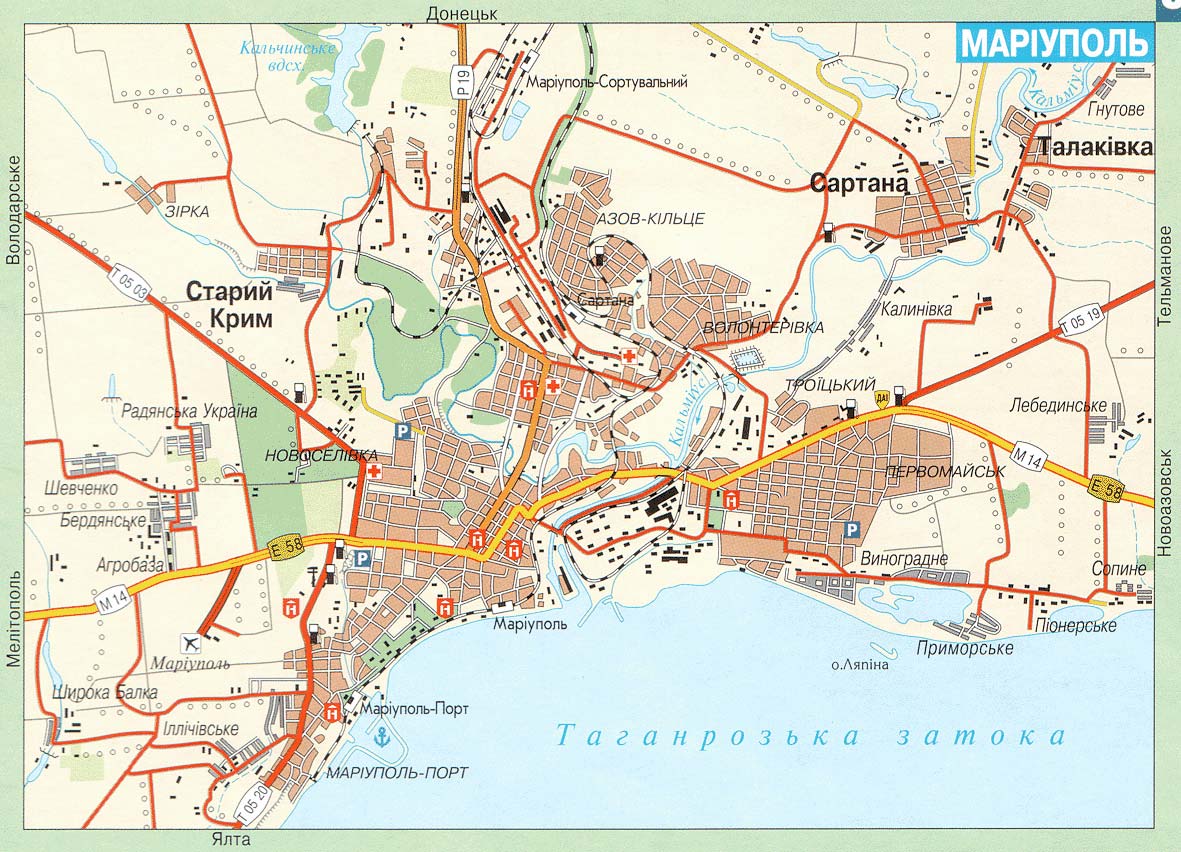 ---
---
The red line marks the limit of the area still not under Russian allied control and that steelworks is a huge area but still only a small part of Mariupol. The rest of the city is vermin free. You will note on the eastern side of the combat line, which may have shifted left now, there are a number of building blocks (as shown in the video below) which were once people's homes but are still being cleared of machine-gun nests by the Russia/DPR liberators. A lot of above-ground buildings are shown although whether they still exist is not known yet (by us onlookers). But there is a warren of underground tunnels and buildings that have been turned into strongpoints by the defenders. All of that area could have been blasted apart of course but it seems that the forces of liberation are still working on foot, step by step to free the place.
Now the video. There is nothing to alarm the squeamish in it, but it does depict the conditions in which the troops are working…
---
Outside the immediate environs of the conflict zone, in the city of Mariupol, life is different. British reporter Graham Phillips, with a car load of gifts from Russia, gives us a tour and commentary…
---
Both of those videos were uploaded to YouTube today, April 21.
There are other interesting snippets of news in both blog posts, not least being the fact that Russia's new Sarmat ICBMs have been tested and are ready for introduction into service with Russian military forces within the next six months.
---