I'm sorry, I have to write this. And I thank Andrei Martyanov for the link in a recent post –  It is of vast importance that these facts, whatever the future holds for mankind, go down in recorded and widely broadcast history – never to be disputed.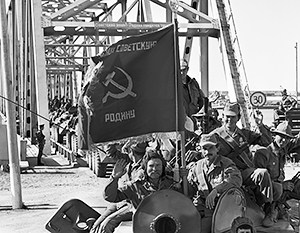 It speaks of the organised withdrawal of Soviet forces from Afghanistan – leaving behind a stable government and an actually 'trained' military, as compared to the US shemozzle we have just witnessed.  There is actually no comparison.
"The victory of the Taliban proved the superiority of the Soviet army over America" – the interview of Boris Gromov to Vzglyad (In Russian)
As Martyanov suggests, "Use Google Translate–it is worth it." – or use whatever is your preferred language translator. 
A language translator is another important item which will become increasingly necessary for keeping up with rapidly changing global events.  We cannot expect every nation to provide English versions of their work, and English only sourced news has been for a while now, is currently, and will continue to be of only marginal importance going forward.  I currently use the Yandex Translate plugin in my browser (or maybe it is an inbuilt feature, I'm not sure).