I have used the term 'wait and see' a number of times in recent days in relation to the tangled web that is the election of the next US president. And that seems to be the only clear advice that can still be given to onlookers.
The US court system has singularly wiped its hands of anything to do with the matter, no court at any level having actually heard a single case of malfeasance brought to its attention over the contentious period since the election date – according to Jim Kunstler, and I guess he would know.  If you refuse to hear cases, you don't have to make judgement, seems to be the prevailing idea. What sort of legal system is that?
See Jim's latest blog post here: 'Offstage Noises' – Kunstler
And yet the battle is not yet over. Friday of this week being the next opportunity for a skirmish arising from the report of the office of the Director of National Intelligence on the subject of foreign inteference – where many of the matters the courts have refused to hear may be opportunely brought up. Or not. Jim also outlines a number of other potential hot points.
President Trump has also not yet conceded defeat, and I don't think that is just a result of personality traits he may be adjudged to possess. There is without doubt a raft of illicit shenanigans having been perpetrated around this particular electoral event and he is obviously aware of that. A certain stubbornness in the man will not allow him to surrender against the backdrop of such moves until all avenues of redress have been exhausted – or the final date arrives. And that is still several weeks away – with a holiday period in between.
The latest action that I know about is the resignation of Attorney General William Barr, who now it appears is leaving office before Christmas, having written a glowing resignation letter to the president, praising him on his efforts for the country.  See this ZeroHedge report:  'Dis-Barred: Trump Says Attorney General Out By Christmas' – ZeroHedge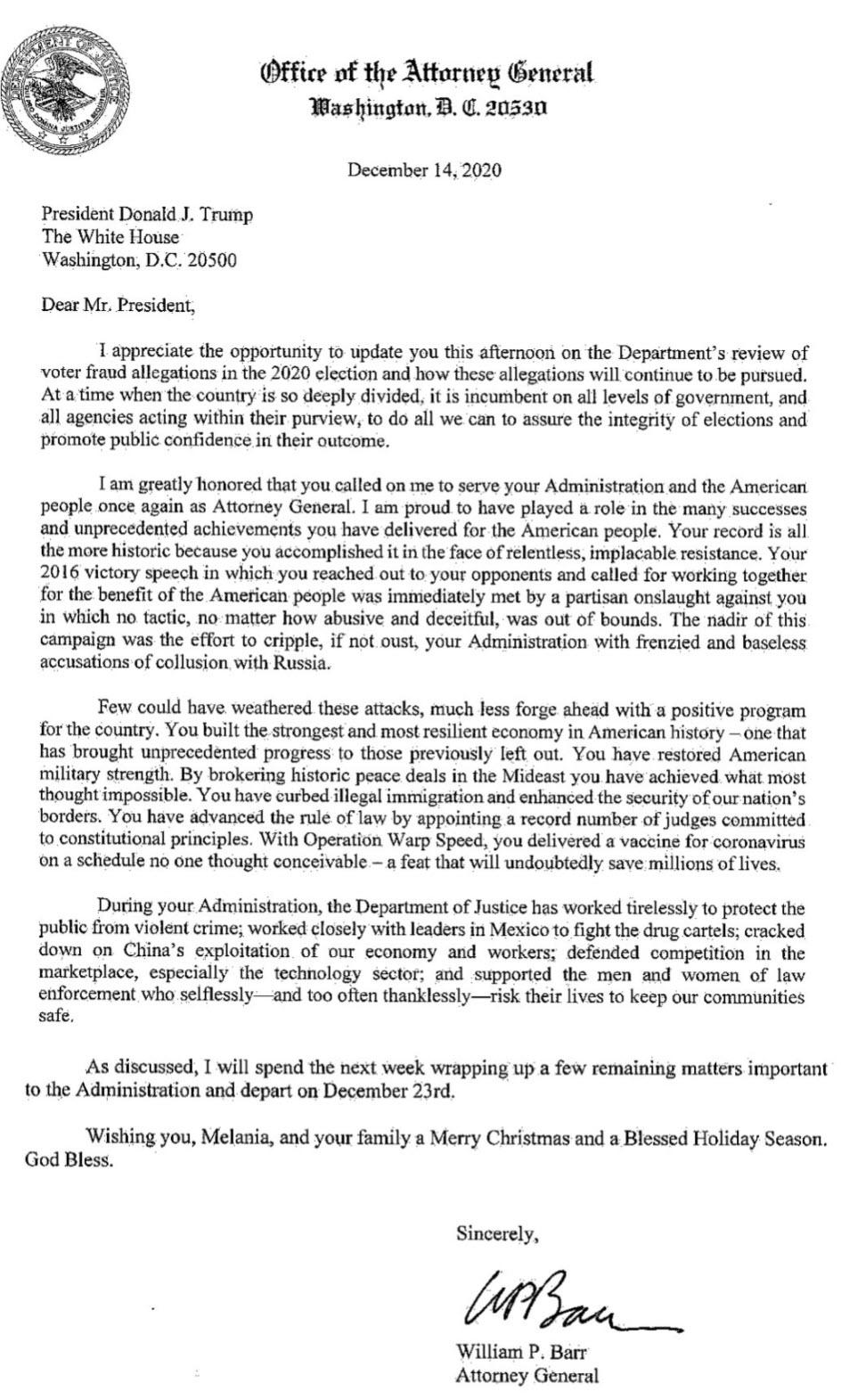 Is that move significant I wonder? We will have to 'wait and see'.
There is a lot more to be wrung from this load of publicly viewable dirty washing than we have so far seen.