"China to become first to realize UN goal of 'no poverty'" – By Harvey Dzodin, China Daily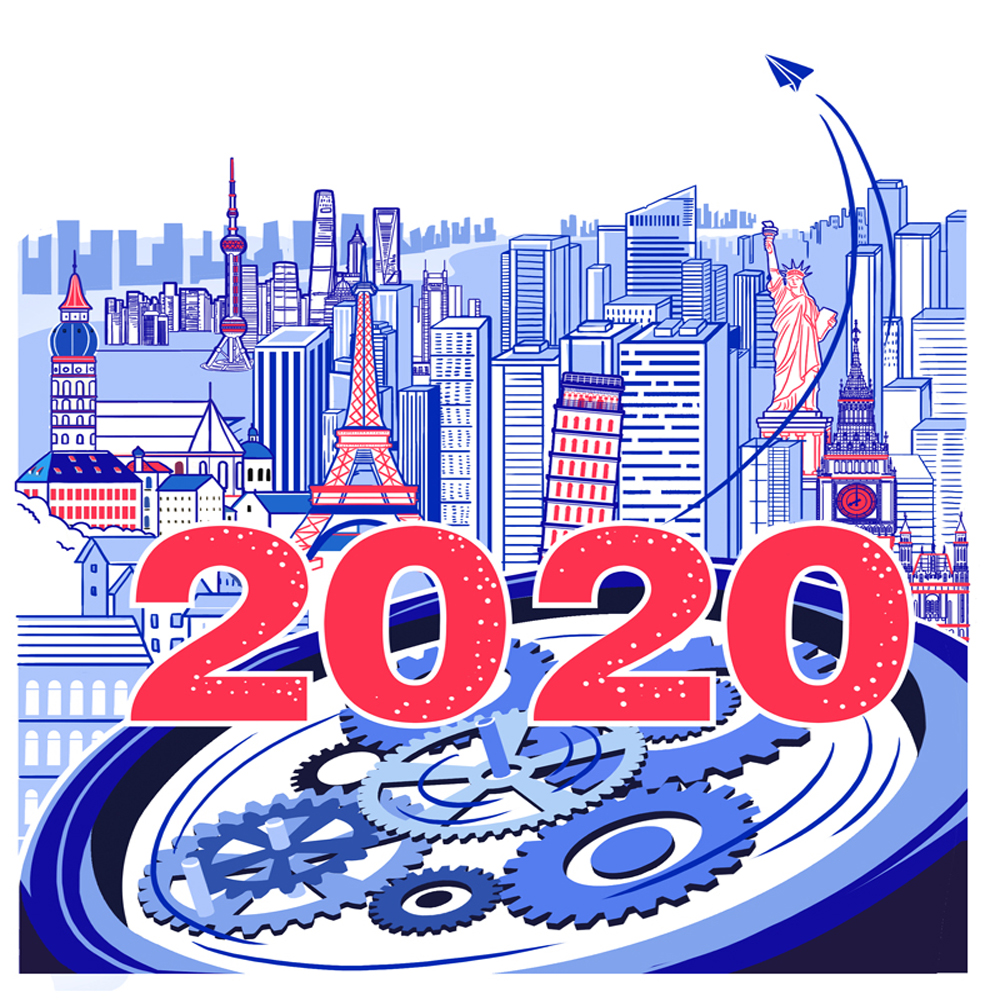 Absolute poverty is to be eliminated in China by the end of 2020, a goal set under a previous administration and continued to now be within a whisker of achievement by the administration of President Xi Jinping.
While I personally advocate neither Communism or capitalism (hmm… I wonder if there is any significance in the fact that I have unintentionally used a capital 'C' for one and not for the other?  Maybe just the fact that I despise capitalism) as idealistic systems, there is an obvious point of difference in the results that China has achieved under Xi than the poverty ridden enclaves dominating much of Trump's America.
Here are some interesting statistics from this article (facts not verified):
"In 1979, China's per capita GDP was $200. It is now estimated to be $10,000, a 50-fold increase"

"Over the past four decades, China has lifted about 800 million people out of poverty, which is 70 percent of the global total."

"In 2019 alone, about 340 impoverished counties and 10 million people were lifted out of poverty."
So, if 800 million is 70% of the global total of people not living in poverty, there are not too many folk anywhere in the world (outside China) that have some sort of comfortable life.  And when you take into account that in the West 50% of the wealth is owned by the richest 1% of westerners (or something like that), then Westerners generally are not doing nearly as well as they are continually being told they are.
Which brings me to my next point, which is that after China has earned the honour of being the first (and probably the only nation that will ever do so) to eliminate absolute poverty this year,  it has plans for a program to reduce 'relative poverty'.  Now, I am not really sure what 'relative poverty' may refer to but my guess is that this will be an attempt to reduce the wealth gap between the richest and poorest Chinese people.  It could also refer to reducing the relative wealth gap between China and the Western world. Those are both noble goals, and ones that dyed-in-the-wool capitalists would choke on.
I would enjoy watching them do that.
This story was not written by a Chinese citizen nor government official but by a resident who says:
"When I first visited China in 1988, it was a totally different place. I'm in awe of the changes China has brought about in a little over three decades. And I'm privileged to live here and see the historic transformation with my own eyes."
While having little to do with this article, I have a personal experience to relate from that same time.  I also visited China in 1988 (a one day tourist visit while on a stop-over at Hong Kong during the return journey from an 8 month working honeymoon trip to the UK and Europe) and I can tell you that Western tourists at that time were a novelty item that few Chinese people had ever set eyes on.  I visited Shenzhen by ferry from Hong Kong and undertook a nightmare road trip in a tourist minibus to somewhere I can't now remember for a Peking Duck lunch before visiting a 5 star hotel in the city, the contrast of which with everything else seen on the trip being still so memorable. All followed by a nighttime rail journey back to Hong Kong.  Altogether a trip I shall never forget.  I am personally amazed by what China has achieved in the years since then.